ONLINE RESOURCES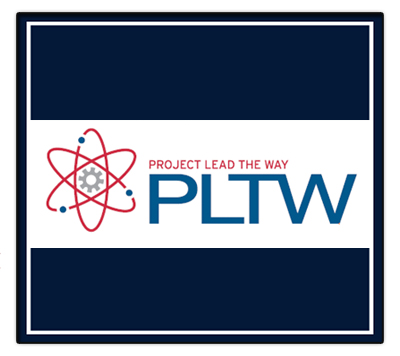 Project Lead The Way (PLTW)
Project Lead The Way (PLTW) is the nation's leading provider of K-12 STEM programs. The curriculum and high-quality teacher professional development model, combined with an engaged network of educators and corporate and community partners, help students develop the skills necessary to succeed. This year, we are implementing PLTW - Pathway to Engineering and Biomedical Science Academy. Students can access with their login information to PLTW Online Learning Management System and see the instructors assignments and projects and their grades.  Click here to go to website.
---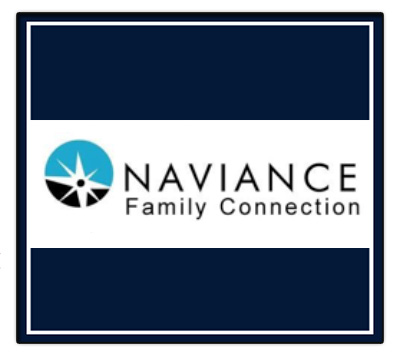 Naviance
Naviance is a comprehensive college and career readiness solution for middle and high schools that helps align student strengths and interests to post-secondary goals, and improve student outcomes.
Introducing Naviance Test Prep WorkKeys
PREP FOR ACT WORKKEYS® NATIONAL CAREER READINESS CERTIFICATION
Many students graduate high school planning to enter the workforce directly. Yet many students lack critical skills necessary to be successful in entry-level jobs. Learn how Naviance Test Prep for WorkKeys can help. Please go to the website and clikc on the video for more details. Click here to go to website.


---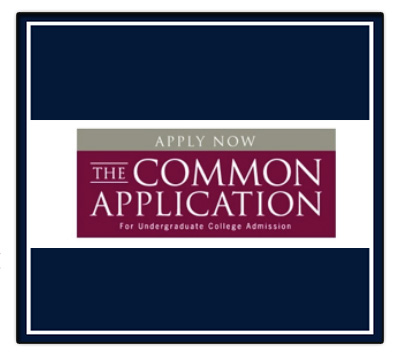 The Common Application

Seniors ONLY
The Common Application (informally known as the Common App) is an undergraduate college admission application that applicants may use to apply to any of 517 member colleges and universities in 47 states and the District of Columbia, as well as in Austria, France, Germany, Italy, Switzerland, and United Kingdom. Click here to go to website.
---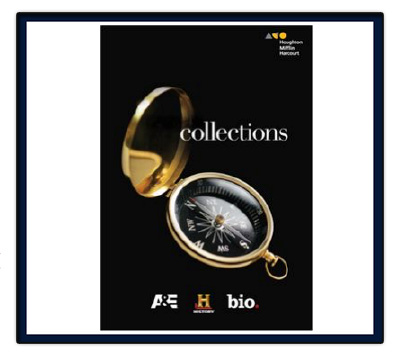 HMH ELA Textbook

This online resource offers the complete book online (students can log into the website and view all pages of their actual textbook—this will save from students having to take their ELA Textbook home each night to complete homework because they can view the pages from the computer). Other features of Holt Leaning Online include videos of examples in each lesson, interactive activities, additional practice problems for each lesson, and parent resources. Holt Learning Online is a great resource to utilize to help your child be successful in each chapter of the textbook.

 Click here to go to website.
---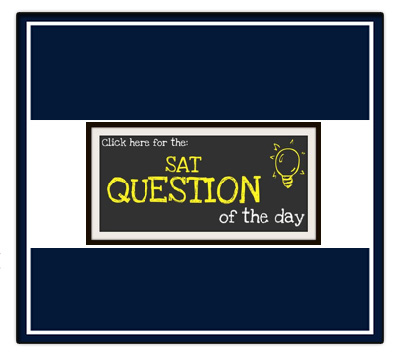 SAT Question of the Day

Daily practice questions with online answer explanations

Students can find the Official SAT Question of the Day by simply going tosat.org/qotd, following @SATQuestion on Twitter or downloading the free mobile appfor your iPhone, iPad or iPod. Hints and detailed answer explanations are provided for each question. A running log of how many visitors have answered the question correctly is displayed along with a tally of the total answers.

Track performance

If studnets sign in to their collegeboard.com accounts before answering the question, they can keep track of their answers by SAT section, and they can see how their performance compares to that of other respondents. Click here to go to website.
---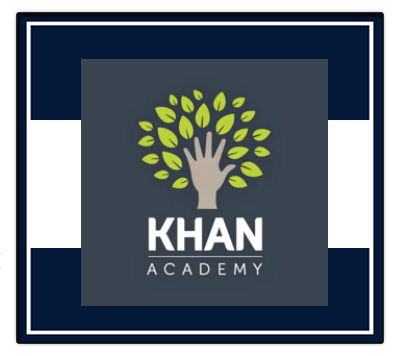 Khan Academy

Khan Academy offers practice exercises, instructional videos, and a personalized learning dashboard that empower learners to study at their own pace in and outside of the classroom. We tackle math, science, computer programming, history, art history, economics, and more. Our math missions guide learners from kindergarten to calculus using state-of-the-art, adaptive technology that identifies strengths and learning gaps. We've also partnered with institutions like NASA, The Museum of Modern Art, The California Academy of Sciences, and MIT to offer specialized content. Click here to go to website.
---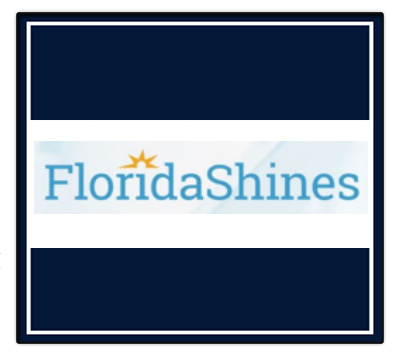 Florida Shines

Florida Shines exist to empower all of Florida's 20,000,000 residents to earn a college degree and find a bright career. Whether you're in high school just starting to think about college or you're already working and ready to earn or complete your degree, FloridaShines can help. We've got the resources and support you need.
FloridaShines works with the state's 40 colleges and universities and other partners to help you succeed in school and beyond. Check your transcript. Register for an online course. Search libraries across the state. And a whole lot more. All designed to help you shine. Click here to go to website.
---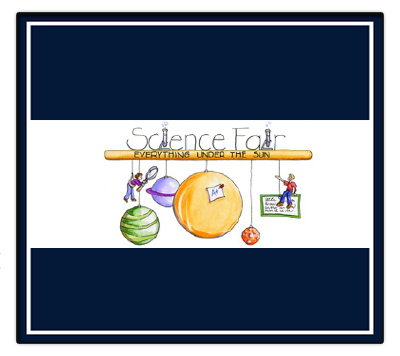 Science Fair Resources

http://www.yingexpo.com/studentforms.htm
Where students can get the forms needed for the science fair



http://www.yingexpo.com/_docs/paperworkPPT.pdf#view=Fit
Science Fair Forms Guide


http://www.osc.org/index.php?option=com_content&view=category&layout=blog&id=37&Itemid=41
Orlando Science Center Competitions


http://www.sciencebuddies.org/science-fair-projects/project_ideas.shtml#browseallprojects
Baby science fair ideas, I expect something way more original.


http://www.floridassef.net/current-fair/
State Science Fair


https://student.societyforscience.org/attendees
National Science Fair


---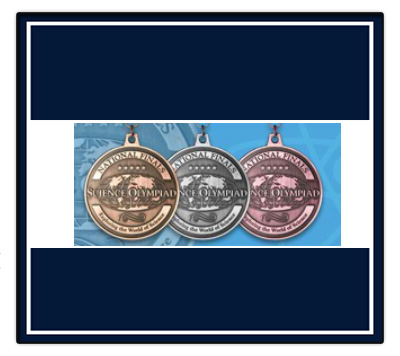 Science Olympiad
Science Olympiad main site
Science Olympiad site for scores and competition dates
Site for resources and tests.
---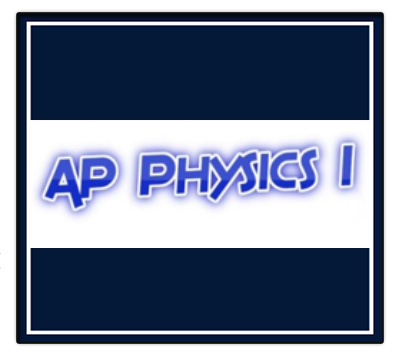 AP Physics 1

AP Physics 1 is an algebra-based, introductory college-level physics course. Students cultivate their understanding of Physics through inquiry-based investigations as they explore topics such as Newtonian mechanics (including rotational motion); work, energy, and power; mechanical waves and sound; and introductory, simple circuits.

Online Practice site-1
Online Practice Site-2
PhET Interactive Simulations


Additional Online Resources:

https://phet.colorado.edu/en/simulations/category/new

http://physics.bu.edu/~duffy/classroom.html

http://www.physicsclassroom.com/

http://amrita.vlab.co.in/
---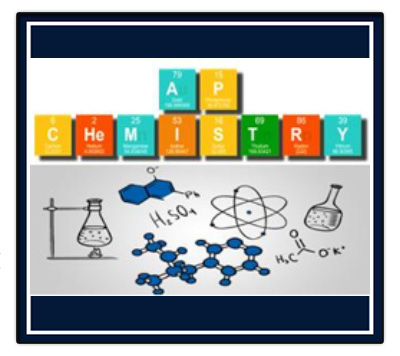 The AP Chemistry

The AP Chemistry course provides students with a college-level foundation to support future advanced course work in chemistry. Students cultivate their understanding of chemistry through inquiry-based investigations, as they explore topics such as: atomic structure, intermolecular forces and bonding, chemical reactions, kinetics, thermodynamics, and equilibrium. AP CENTRAL
---
Online Resources
https://phet.colorado.edu/en/simulations/category/chemistry
https://www.khanacademy.org/science/chemistry
http://www.meta-synthesis.com/index.html
http://www.periodicvideos.com/
http://www.rsc.org/learn-chemistry/resource/listing?searchtext=&fcategory=all&filter=all&Audience=AUD00000001&displayname=teachers
http://www.bozemanscience.com/ap-chem-005-electron-configuration
http://education-portal.com/academy/course/ap-chemistry.html
http://www.sciencegeek.net/APchemistry/index.shtml
http://teacherpress.ocps.net/seanmurphy/
http://www.sophia.org/subjects/chemistry
http://www.learnerstv.com/Free-Chemistry-video-lecture-courses.htm
http://www.chm.davidson.edu/vce/index.html
http://www.sciencegeek.net/APchemistry/APtaters/directory.shtml
http://www.kentchemistry.com/
http://www.periodicvideos.com/
http://chemvlab.org/home/index.php
https://pogil.org/resources/references/chemistry
http://www.rsc.org/learn-chemistry